5 Creative Ways to Keep Your Remote Workers Happy and Engaged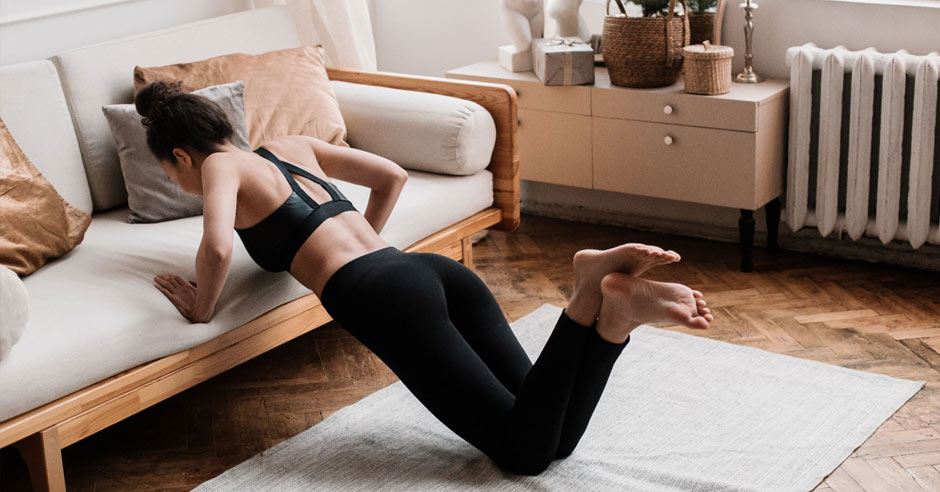 Photo Credit: Pavel Danilyuk via Pexels
Remote work is here to stay. It's clear that many employees prefer working remotely, and it's good for business too! Remote work leads to reductions in business expenses, greater access to top talent, increased employee productivity, and better disaster preparedness. Plus, your employees will be happier, meaning greater retention rates and fewer frustrating days spent looking for new hires.
But these benefits aren't guaranteed. Keeping your remote workers happy and engaged is vital to the success of your remote team! Check out the following tips to ensure high employee satisfaction among your remote team.
1. Enforce Accountability With Performance Monitoring
Did you know that monitoring employee performance can improve job satisfaction? Monitoring your staff will motivate them to try their best. When your employees know that their work matters, they're more likely to put in the effort. Make sure your employees feel accountable for their own performance.
Introduce your team members to a monitoring strategy and let them know which work-related activities you'll be tracking. Task management and time tracking are two easy ways to do this. Incentivize your team with team goals to encourage everyone to do their part. This will help unify your remote workers as a cohesive team!
2. Use Technology to Keep Everyone Connected
Technology makes it easy for remote work teams to communicate and collaborate in real time. Make sure you use these tools! For example, project management tools like Trello and Asana will let your teams take ownership of their work while reducing the amount of micromanagement you need to do. Similarly, instant messaging apps like Slack are great for remote work teams who need to communicate throughout the day. Consider the communication challenges your team struggles with the most, then look for apps that aim to solve these issues.
3. Provide the Necessary Hardware
Your remote employees rely on hardware like laptops, tablets, and mobile phones to get their work done. While office employees may have access to high-quality equipment, your remote workers have to rely on their own devices. NoHQ suggests supporting their work by providing your team with all the equipment they need. Alternatively, you could offer discounts or compensation to help your employees purchase the tools they need to work efficiently.
Let your employees know that there are great free resources for troubleshooting their home equipment, including camera systems, that they may be using. Instead of having to bother your remote IT department and potentially lose valuable work time, they can go through some basic troubleshooting steps themselves before getting the professionals involved.
4. Encourage Interaction Between Team Members
Loneliness is one of the main drawbacks of remote work. If your team members feel like they're working alone most of the time, set up opportunities for social interaction. Schedule social hours, video chats, and virtual team-building events. When you hire a new remote employee, assign them a mentor who can answer their questions and help them feel comfortable in the remote work environment. You could even plan some occasional company meet-ups so everyone can interact in person!
Consider opening virtual groups that support your team's personal interests, like reading or sewing or cycling. Each group can figure out if they just want to share tips and stories or if they want to keep each other accountable. For instance, those who enjoy working out can set up a regular virtual workout session together.
5. Offer Additional Perks and Benefits
There are many kinds of benefits that employers are implementing for their teams. Many people don't realize that paid holidays and vacation days aren't required in many states. So adding these along with retirement plans and health insurance can go a long way in making employees feel valued.
Wellness programs are also great for showing your team that you appreciate all their hard work. Plus, promoting the health and wellness of your employees will reduce absenteeism and keep those productivity levels high. There are a number of ways to offer wellness programs to your remote workers. For example, you could offer free online yoga classes or meditation sessions, virtual counseling services, or online fitness programs.
Tuition reimbursement is another very popular option which has also been shown to increase employee retention, despite what you might think. Plus, there are many accredited universities that offer online programs, which means that your employees can build up their skills while staying on top of their work responsibilities. Check out the many business-related degrees your team could pursue, from accounting and finance to communications and marketing. 
Offering your employees employer-provided housing can be a valuable benefit that can help attract and retain talent. Before offering to pay for housing, view local apartment listings to determine potential costs.
Help Your Remote Teams Succeed
By keeping your remote workers happy, you can ensure they do their best, work hard for your business, and stick around for the long run. Use tried-and-true strategies to improve employee satisfaction among your remote work teams. Monitor performance to boost motivation, invest in helpful technology, provide solutions for work-from-home loneliness, and offer wellness programs to show your team you care!
Drum Cafe North America music and education programs are perfect for team building and leadership development. Learn more!