The Power of Music: A Pandemic Case Study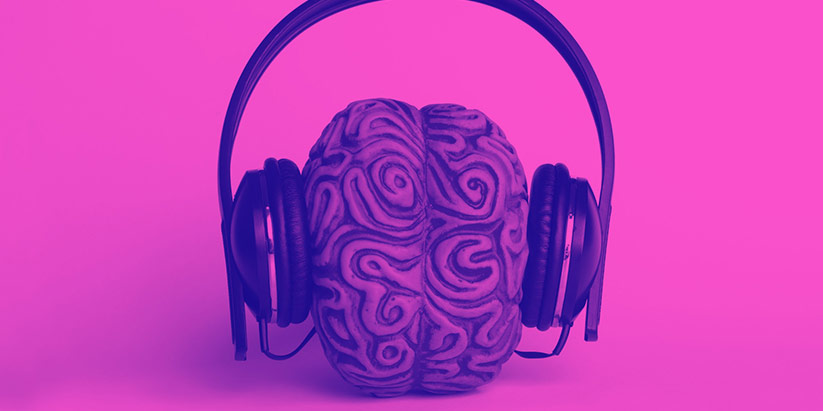 Some pandemic inspired research has turned up some fascinating data with very hopeful implications that we are excited to share with you.
A team of social neuroscience researchers from Bar-Ilan University in Israel and University of Chicago, took a look at what happens in the brain when we listen to music socially and were able to determine that music provides brain-to-brain social connections and underlines that music isn't mere entertainment.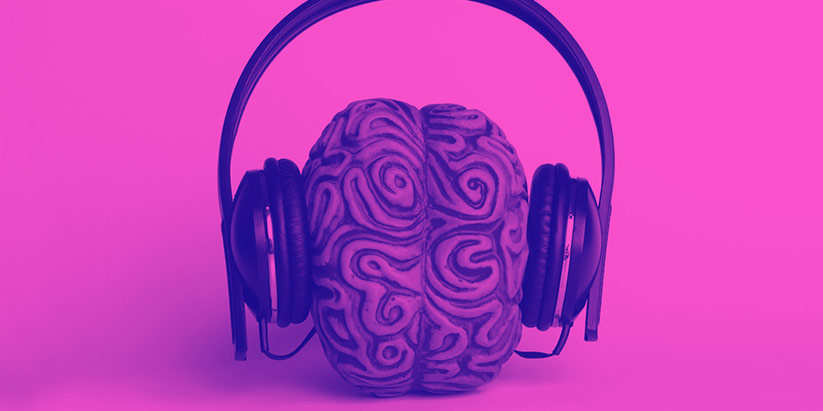 Inspired by the collective music-making while social distancing that transpired during the COVID-19 pandemic: singing in unison, balcony to balcony, group singing and live living room concerts via video conferencing software like Zoom.
Out of the research emerged a new model of the brain that sheds light on the social functions and brain mechanisms that underlie the musical adaptations used for human connection.
Using a fusion of the latest advances in social neuroscience and the field of music, including evolutionary theory, researchers were able to highlight five key functions and mechanisms of the brain that contribute to social connection through music.
empathy circuits are improved through interpersonal musical coordination and help us tune into what others are thinking and feeling.
oxytocin is secreted when people sing together, even when the singing is improvised. It contributes to our sense of feeling socially bonded with others.
dopamine – a neurotransmitter that is pivotal for our sense of reward and motivation, produces a sense of pleasure and is released during musical anticipation and expectation.
language structures were activated in back-and-forth musical dialogue also known as "call & response".5) cortisol – the stress hormone is decreased when people make music or listen to music together in groups.
These findings demonstrate that through music we can connect and interact with others and signal that music-making in groups helps improve social bonding.
These are exciting implications for the application of group music making for the world at large, AND team environments.
Concerts, flash-mobs, kirtan, drum circles, choirs, sing-alongs, marching bands, karaoke.
How exciting to get scientific confirmation that fun and joy are the way to come together, reconnect our humanity after this collective trauma we all experienced.
The results of this new research have inspired us to put together an offering to help your team leverage this science for your benefit as well!
Most teams have been working remotely for more than a year. Thankfully Covid cases continue to decline in the US and restrictions have eased in many regions. Conditions are right and folks are ready to come together!
Drumming is an ideal activity to reinvigorate your team's bond and when integrated into a team building session has the capacity to generate deep resonance through the connective power of music.
Our drumming events use call and response – for that language center activation – are suitable for any skill level, and we can confidently say that there is an extra decrease in cortisol that comes from beating on a drum. Relief from frustration + music making = great energy.
For the next four months – or while supplies last – a booking of a drumming-based team event* will come with the opportunity to purchase the drums at 50% off regular price.
Own your very own set of djembe drums to use in building and fostering connection anytime!
Human sociality is rooted in our biological makeup and while team environments are not always smooth sailing, music will always be a tool we can utilize to reconnect with each other – the brain science now confirms it.
A tool kit of drums for your team is both at the cutting edge of scientific discovery and rooted in millenia of human wisdom around connection.
And with the unprecedented time we've all just lived through there has never been a better time to invest in connection.
We hope you'll take us up on this unique offer – we'll only be able to offer it as long as supply lasts.
Reply to this email today to schedule a discovery call to craft an event uniquely tailored to the needs of your team.
*Events limited to Southern California, Las Vegas or Phoenix.
For areas outside this geography ask us about Team-Can-Jam-Cajon, another great drumming event where participants keep the drums.