3 Strategies to Improve Productivity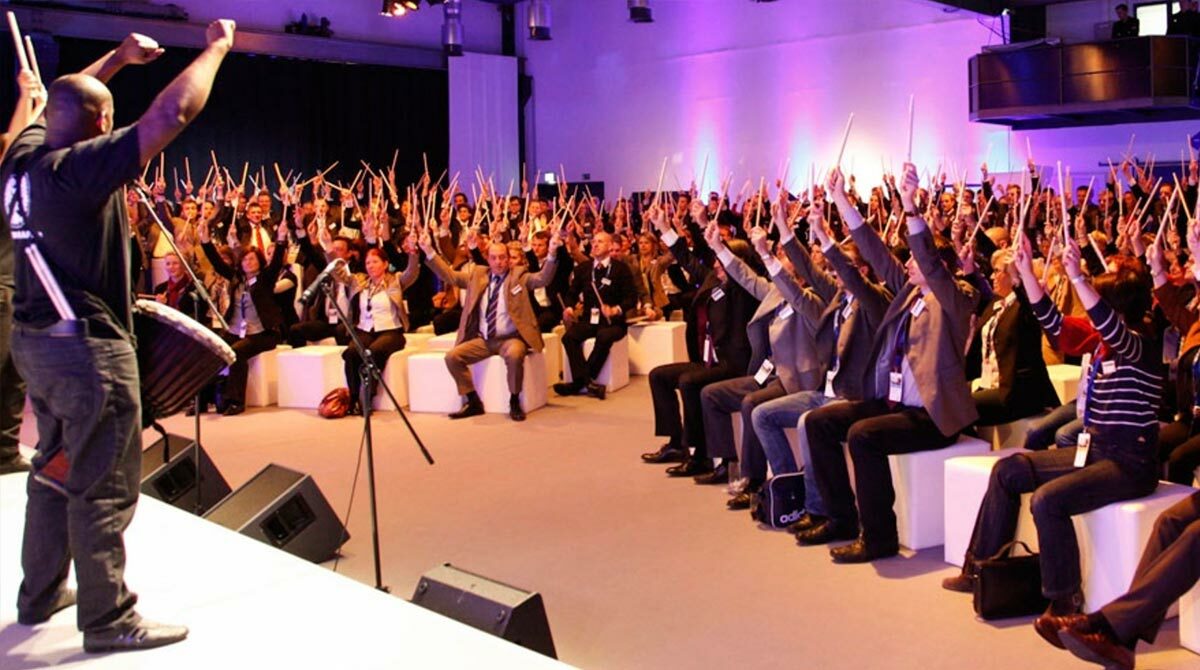 Summer is in full swing, and now is the time, more than ever, to improve productivity in the workplace. So many distractions or "noise" decrease engagement among and productivity in employees. Several of our clients' pain points are in finding a solution to increase productivity, but there is no one-size-fits-all solution.  For the month of July, we'd like to offer Drum Cafe North America's 3 Strategies to Improve Productivity.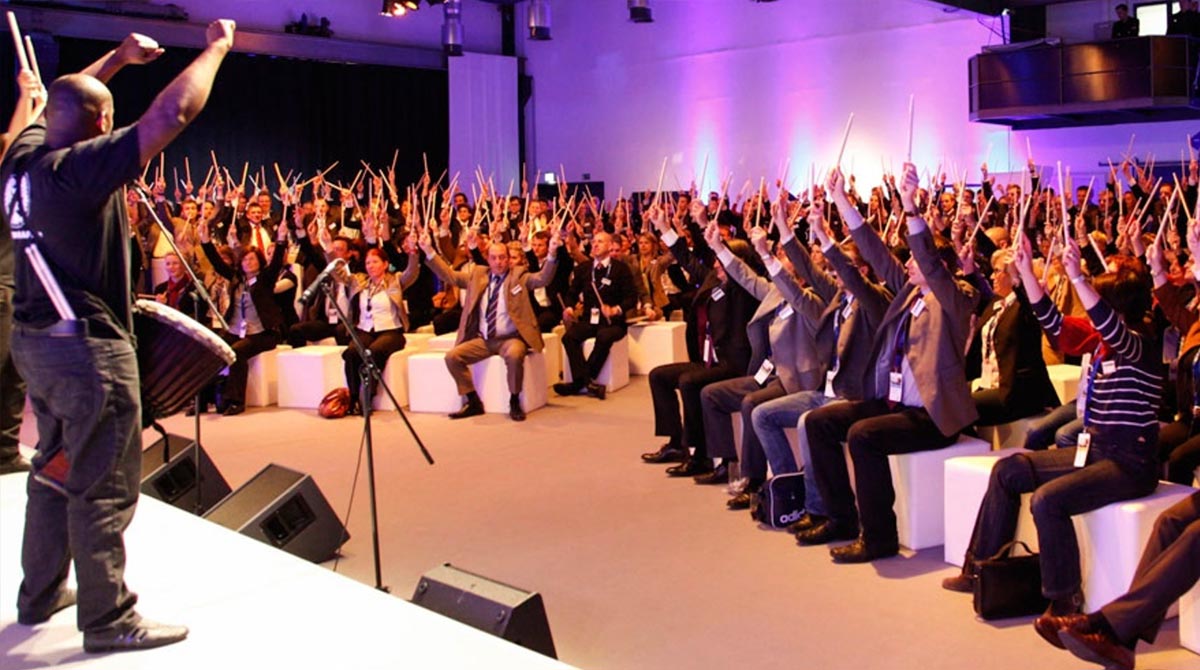 When team members feel happy, appreciated and valued, managers and leadership teams, see the shift in productivity in performance and work. With the focus on hitting the numbers and ramping up product offerings, managers often lose sight of what's right in front of them: an essential piece of their company– their employees. 
There are several initiatives and efforts that can be rolled out at any company, big or small, to improve company culture, foster healthy and positive work relationships, and ultimately, improve productivity.
Strategy #1: Pave the Way for Employee Success
Onboarding makes or breaks a new hire's journey and perception of the company.  As a member of the leadership team, not investing in the right tools and programs from the onset of a new hire's career at your company can shift a promising employee, a high-functioning productive team member, to one that may not be so engaged and productive. At Drum Cafe North America we make the onboarding process highly engaging and memorable, making new hires excited about their new team and company.
Strategy #2: Internally Promote a Healthy Work-Life Balance
It is vital that leadership teams promote a healthy work-life balance from within. Sometimes we get caught up in the day-to-day operations of the business and forget that our employees are PEOPLE, with families, personal obstacles, and other goals outside of their career.
We know how much money and effort is put into recruiting top talent. We understand the need to find and hire the best. But what happens when there is employee burnout and they're not the "best" anymore? Such burnout is real and more relevant than ever. 
Wellness and engagement programs decrease stress, improve team morale, and increase productivity. You can have 1 engaged and productive team member and 100 disengaged and unproductive employees. Who do you think will make the biggest contribution to your company? 
If people are stressed, it's a loss for everyone and a detriment to your company's growth. The aftereffects surface quickly and heavily, so remember to take the time to address the needs and wellness of your employees. 
Strategy #3: Invest in Your Employees
Many managers have a misconception that improving their employees' skill sets is too costly and may cause employees to look at outside employment opportunities. But, in reality, when managers choose to improve their employees' skill levels, they are actually adding value to their company. It should, therefore, be viewed as a smart investment.
The more you contribute to and support your employees' professional development, the more you will retain them. You are strengthening the people you already have, and who wouldn't want that? Keeping them from growth is what will drive them away, so make sure you are investing in and growing your people! 
Engaged and productive employees provide the best foundation to any company, will shift attitudes, create long-lasting results, and contribute to the growth of your company. Drum Cafe North America and Blue Fire Leadership can help guide your way with our highly customizable solutions that fit your company. Contact us to explore options.