3 Benefits of Drumming as a Team Building Solution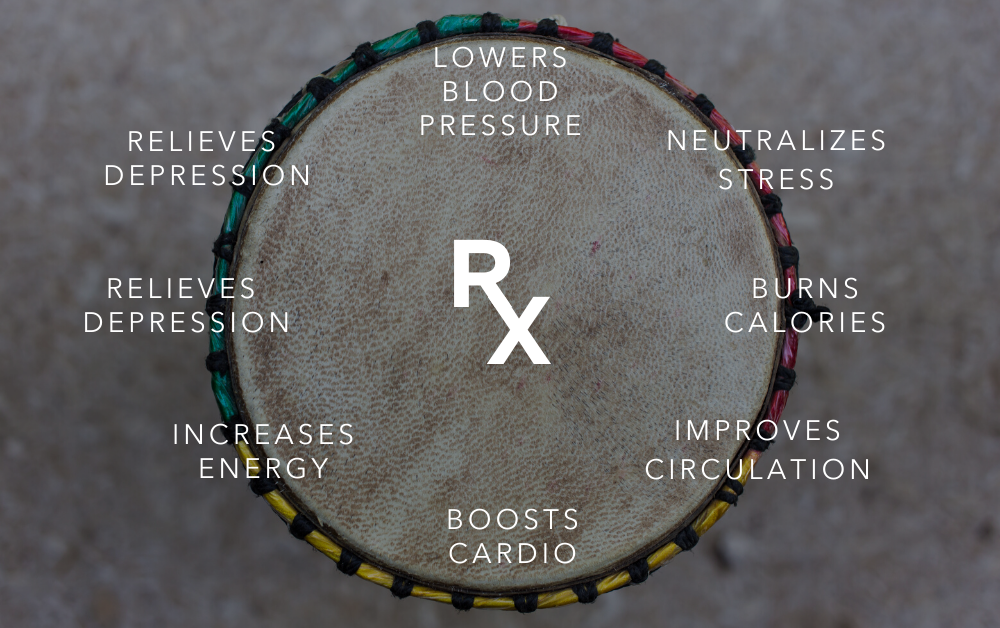 The power of drumming to reinforce a message is rooted in the non-verbal, experiential, immersive journey taken by each drumming participant. The barriers of language and culture are by-passed and the ancient physical human form is embraced, awakening the senses so often dulled by modern workstation life. At our team building events, just passing out the percussion instruments sparks a sense of wonder and play. But then, of course, the real learning begins.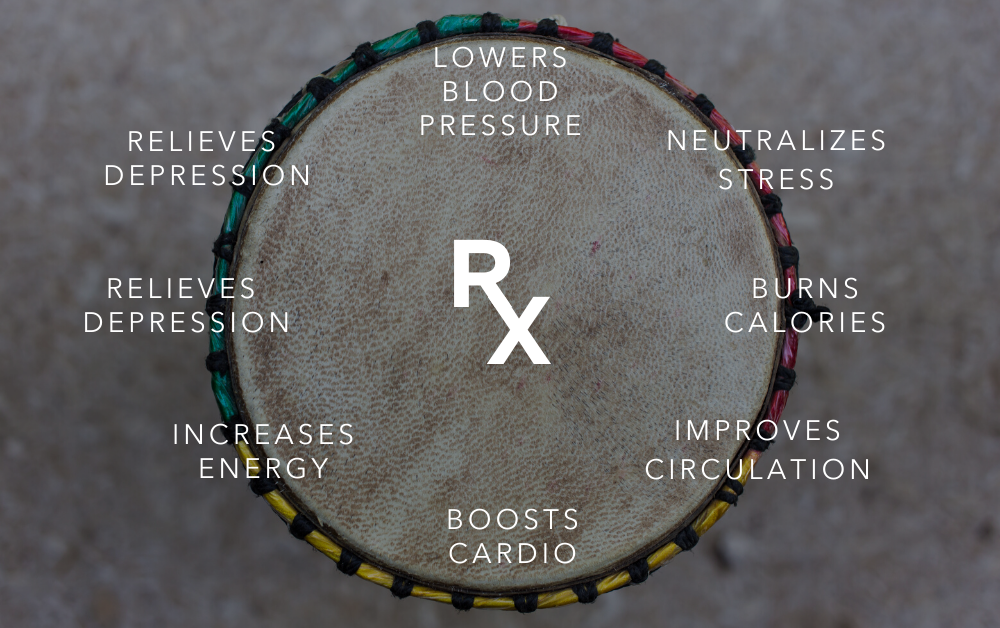 Here are Drum Cafe North America's 3 Benefits of Drumming as a Team Building Solution:
Fosters a sense of community and belonging 
In this way, we use drumming and rhythm as a means to create bonds between us, to build trust incrementally and to demonstrate kinesthetically, that every member of every team or division has a unique contribution to make in achieving overall success. All our corporate and educational programming is designed to spark unity and engagement – to enhance and harness the POWER of ONE team.
Increases & encourages awareness/ active listening
Each participant is given their own distinct rhythm – their own voice. Performed separately at first, each group declares themselves, distinguishing the tone and groove of their sound.  The sounds are all so different and the challenge is to create both sonic and rhythmic harmony.  
Ears are fully engaged. Deep listening is required to enter the exchange of balanced play that creates true complementary integration. The room vibrates within minutes.  Anyone who doubted that they could fully participate in a complex system of collaboration was persuaded otherwise. Making music together encourages us to be sensitive and intuitive of all "voices" around us.
Many of our clients bring our programs in because they recognize that stress is a shared burden.  They understand that stress reduces our ability to work effectively with other people and thus affects productivity. But even beyond impacting productivity, stress breeds imbalance. And when there's an imbalance, progress is severely compromised.

Drum Café North America's programs might just last an hour or two each time we visit, but what's remarkable about drumming is its uncanny ability to stay with us long after we play. Again, it goes back to our bodies as resonators, deeply connecting to the drum itself and to the sound of many people drumming together. 
For more information on the team building programs we offer, contact us here!