Kaiser Permanente University
What was Kaiser Permanente hoping to achieve?
Kaiser Permanente was launching their newly curated KP Leadership University program. They were searching for something to get their participants jazzed by means of an extremely energizing and holistic approach. They envisioned this launch to connect their participants with Kaiser Permanente's vision and essential elements of their newly launched leadership program while also connecting these carefully chosen recipients to each other. Beyond this, an element of surprise was an absolute must to not only excite their audience but boost the experience to further mark this program as a differentiator for KP and for the inaugural class.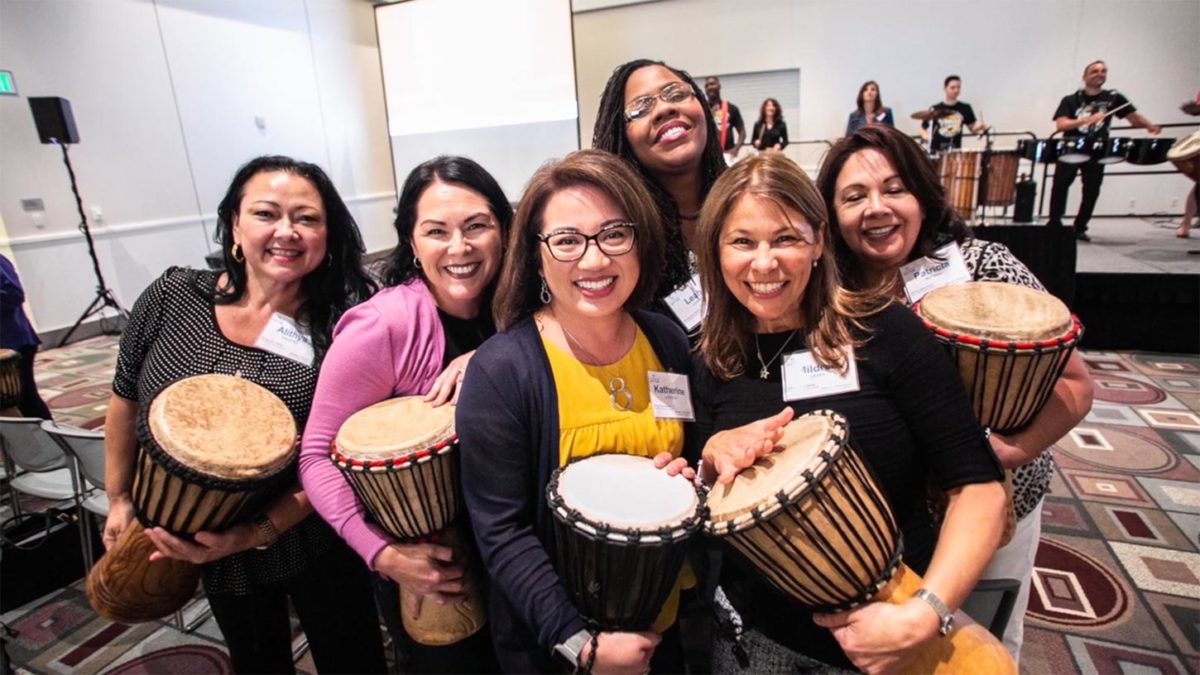 Why did KP choose Drum Cafe North America?
Drum Cafe North America was a natural choice as Kaiser Permanente had previously experienced Natalie Spiro, our President & Founder, along with the rest of our tribe.
KP understood the power that DCNA creates in a group as well as our unique ability to both understand and convey powerful messaging catered to their organization's vision and newly launched leadership program.
Kaiser Permanente entrusted DCNA as we set a high standard for energizing and enhancing team building activities and tactfully curated a highly customized program. The experience as a whole was one that was both visually stimulating and brilliantly entertaining.
Final Outcomes:
It is said here most meaningfully by KPLU Director of L&D and Executive L&D, Laura Dannels:
We had absolutely RAVE REVIEWS from our sponsors Julie Miller-Phipps and Annie Russell at the Drum Cafe North America. Natalie did such an amazing job of weaving our business objectives throughout the content and the participants had an amazing time!! I would highly recommend bringing in Drum Cafe North America for any of your needs. She understands leadership and is able to weave your specific themes throughout any program.
We are planning to use them annually for the KP Leadership University Program all SCAL managers will be attending, Activate.