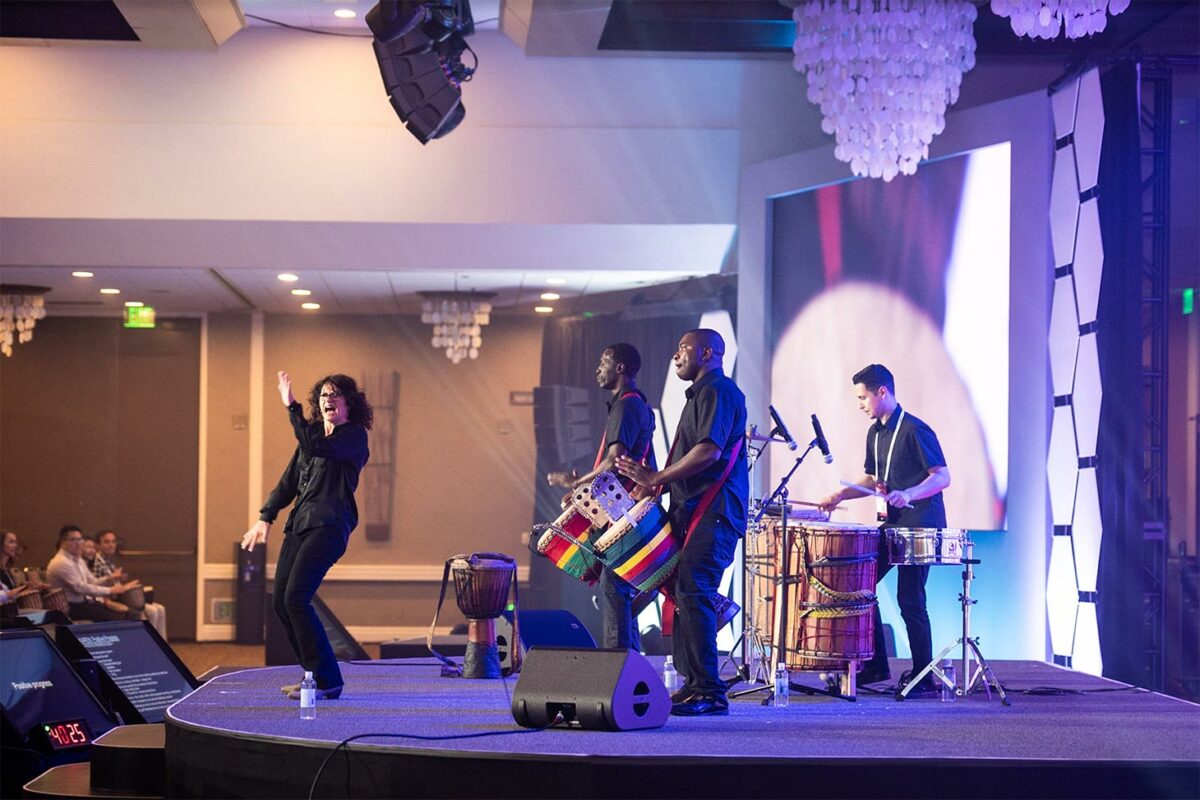 ---
INDUSTRY
Life Sciences/Healthcare
COMPANY
Illumina – the global leader in the development, manufacture and marketing of integrated systems for the analysis of genetic variation and biological function. In essence, Illumina is the standard for genomics companies!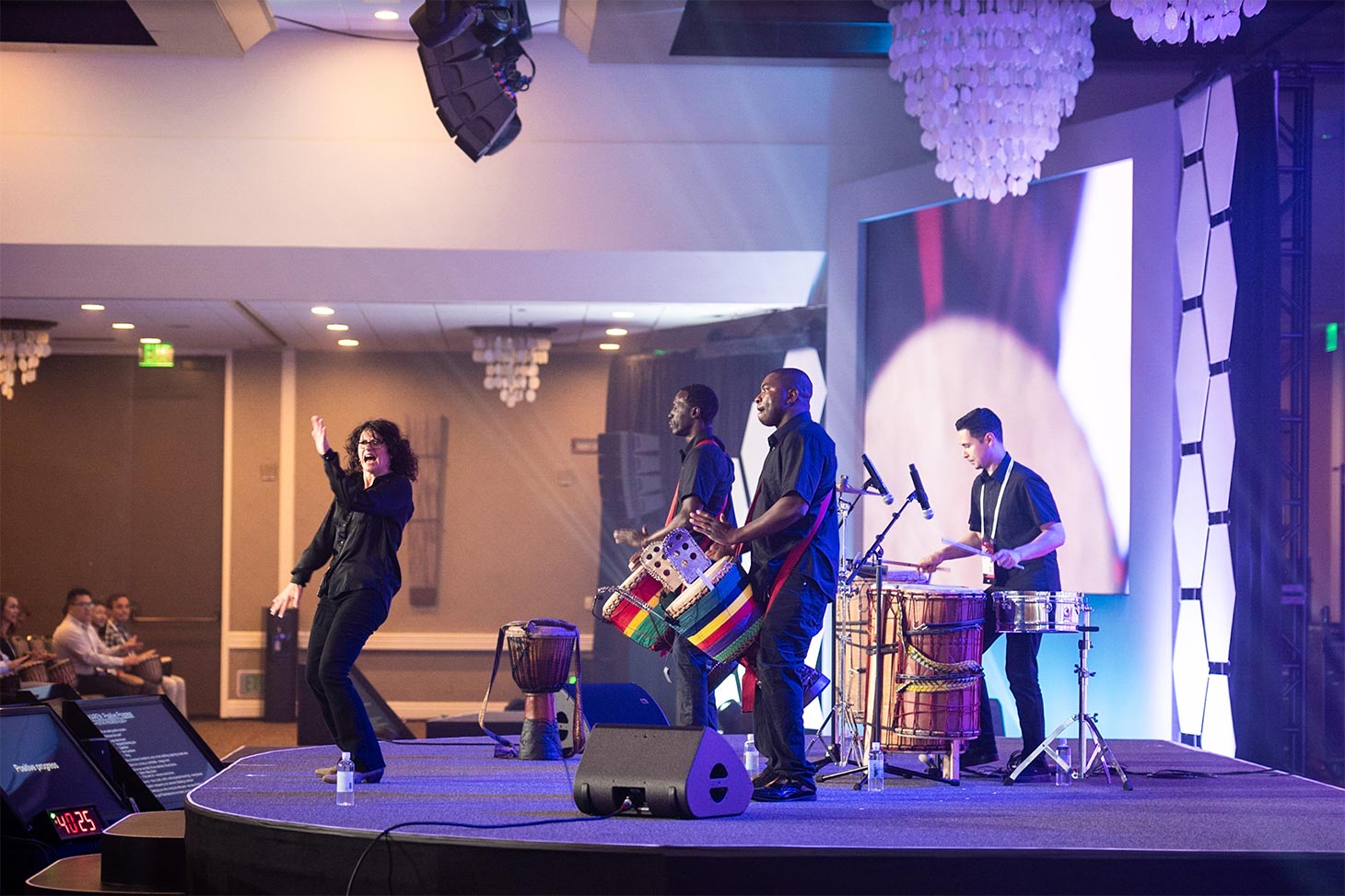 THE CHALLENGE
Illumina's global marketing team is a critical component in influencing customers around the world, driving market growth, and transforming the way the world understands and uses genomic information.
For its three-day 2019 Global Marketing Meeting, Illumina's executive team wanted to unite and align their marketing and corporate communications divisions. Total attendance – 400 Illumina employees from multiple divisions around the world. In addition, Illumina wanted to provide training to further the company's success, celebrate 2019 accomplishments, and drive inspiration for 2020.
Illumina needed a powerful kickoff event to readily connect and engage its meeting attendees and set the right tone for the entire conference. 
OUR PROGRAM & SOLUTION
Drum Cafe North America created an uber custom Kinesthetic Keynote; a meaningful, energetic and highly interactive 60-minute drumming program to unite and inspire Illumina's global marketing team. Throughout the program, Illumina's marketing vision, corporate messaging, and compelling achievements were woven in to the rhythmic program to enhance the experience, connect global marketing teams, and define meaning and relevance for all attendees.
Our rhythmic program electrified and empowered the audience and facilitated Illumina's global marketing team's sense of community and alignment of its corporate messaging. Coming together to celebrate their achievements and synchronizing everyone's energy truly granted the perfect space to celebrate, reflect and recognize each other's contributions and move forward as ONE community.
---
"[Drum Cafe North America's program was] energizing, inspiring and on the mark for our meeting opener for our global event."
-Client Feedback
---