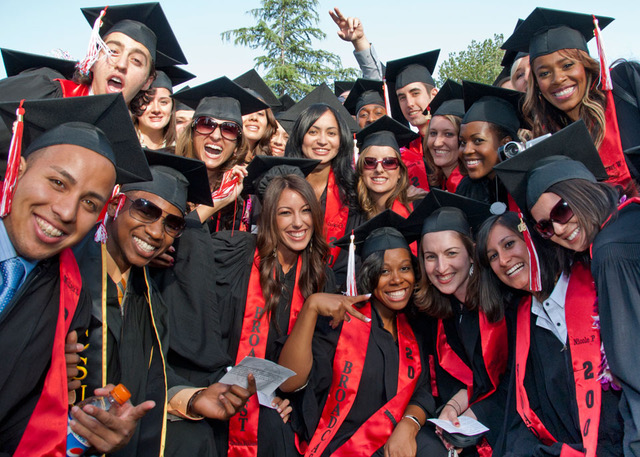 ---
INDUSTRY
Education
INSTITUTION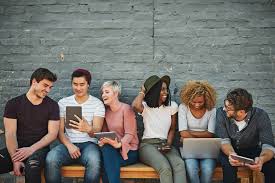 Arizona State University's W.P. Carey School of Business offers exceptional undergraduate and graduate programs, develops thousands of problem-solving students each year, and features a world-renowned faculty.
THE CHALLENGE
ASU's Camp Carey is an essential component of the first-year MBA student orientation program. Second-year MBA students and W.P. Carey faculty and staff alike volunteer their time at the camp to ensure its overall success and help incoming students feel a part of the ASU community.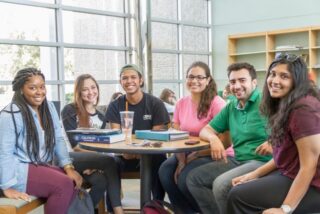 For its three-day 2019 Camp Carey event, ASU's MBA faculty team and second-year MBA students volunteered their time to peer-to-peer mentorship and coaching for the first-year MBA students. The purpose of this event was to deepen and build trust amongst the new cohort and their second-year peers. Total participants would include 100 students and faculty from around the world. In addition, the MBA faculty wanted to celebrate the first-year students' admission into the program (a major accomplishment on its own) and allow the new cohort to step into courage, start building strong networks with other students, and make W.P. Carey their home away from home for the new semester.
The W.P. Carey School of Business required a powerful and engaging kickoff event to readily connect and engage its students and faculty at its Camp Carey orientation and offer the right exercises and training to help new students build a foundation for success in the MBA program.
OUR PROGRAM & SOLUTION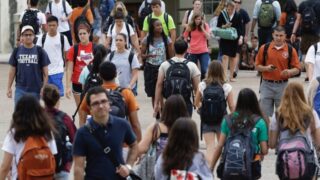 Drum Cafe North America partnered with Blue Fire Leadership to create two separate programs tailored to spark unity and facilitate a sense of community for the entire MBA community. The first program was a fully customized, half-day "INSPIRE" program for the second-year MBA students (class of 2020) who were there to mentor the new cohort (class of 2021). This impactful program truly allowed the second year students to deepen and build trust amongst the new cohort,  inspire mutual respect for one another, and offer fresh ways to communicate and collaborate as ONE team.
The second program was a Drum Cafe North America program which combines rhythm and a shift in thinking. This portion of the camp's agenda was essential to change behaviors that build skills and drive high performance while also creating more effective collaboration and alignment for the new MBA students. Throughout the program, the W.P. Carey School of Business' vision, mission, and institutional values were woven into the rhythmic program to enhance the experience and define meaning and relevance for all attendees.
The hybrid team-building program inspired and empowered the audience to reach, hold themselves accountable, be vulnerable, and most of all, be themselves as they learned new skills. Creating such a collaborative space in which they could celebrate their achievement and establish a community to help them navigate their first year at Carey allowed the students to celebrate, become prepared, and feel stronger together in their new environment.
TESTIMONIALS
"Natalie Spiro and her team from Drum Cafe North America are more than just another organization that offers team building exercises. They distinguish themselves by utilizing customer input to deliver a unique experience that caters to the specific need and ensures no two programs are alike. For us here at W.P. Carey, Natalie took the time to research our MBA Program, understand our mission and goals, and interview our faculty to illuminate the true goals of exercise. I was astonished with her memory recall and attention to detail the day of the event. She really listened to our needs, and nailed it! If you are looking for something that moves beyond the cookie-cutter solutions out there, and really connects with the goals and objectives of your organization, Drum Cafe North America really delivers!"
-Client Testimonial
"[The] feedback from 1st years on the drumming session…was by far the students' favorite session at camp."
-Client Testimonial
---